Our Country Store is OPEN 9am to 6pm everyday!…. Pick Your Own is now done for the season!! We are now taking orders for Holiday Pies, Baked Goods and Cookie Platters!!!! Stop in or call us….732-462-0756…… Wishing you a Happy and Healthy Holiday Season!!! Please follow us on facebook.com/bvorchards for all updates and information…..
COUNTRY STORE HOURS…
OPEN DAILY, 9am-6pm
2016 Pick Your Own Season is now done for the year!!!
Please stay up to date on Pick Your Own availability on our Facebook page!!
Battleview Orchards, a family owned and operated farm, located in Freehold, New Jersey, harvests locally grown fruits and invites the public to "Pick Your Own" New Jersey Strawberries, Sour Cherries, New Jersey Peaches, Nectarines, New Jersey Apples, and Pumpkins. Check our calendar for "Pick Your Own" dates and times. Become a Fan on Facebook to stay informed of picking dates & upcoming Seasonal Events.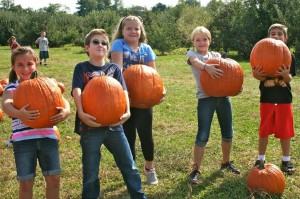 Join us throughout the year for our Seasonal Events—Easter Egg Hunt, Strawberry picking, Peach picking, Apple picking, Pumpkin picking and more. Stay connected on Facebook for the latest up to date information about our seasonal events.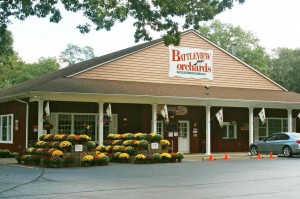 Our Country Store is open all year featuring fresh fruits and vegetables, delicious home baked pies, breads and pastries, gifts, and our own fresh pressed apple cider (seasonally) and of course our own apple cider donuts.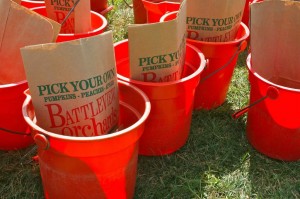 "Pick Your Own" New Jersey Strawberries, Sour Cherries, Peaches, Nectarines, Apples and Pumpkins. Always check our Facebook page or call ahead, (732) 462-0756, to confirm dates, current crop and picking hours.